Student Wellness
Local health and wellness providers. (Substance Abuse, Mental Health, Behavioral Health)
Additional Resources available on the Student Orientation on Canvas.
Morningstar Counseling & Consultation. Free counseling services to NICC students. Current Availability for Tele-health / Online Services.
Phone: 402-417-3884 or email dr.hinojos@morningstar-counseling.com
This phone number is a non-emergency number, if this is an emergency please call 911 or go to the nearest emergency room.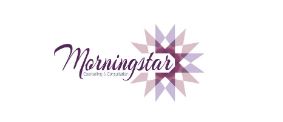 StrongHearts Native Helpline Domestic Violence is never okay.
The StrongHearts Native Helpline (1-844-762-8483) is a culturally-appropriate domestic violence and dating violence helpline for Native Americans, available every day from 7 a.m. to 10 p.m. CT. StrongHearts advocates offer the following services at no cost:
peer support and advocacy

information and education about domestic violence and dating violence

personalized safety planning

crisis intervention

referrals to Native or Tribal-based domestic violence service providers

Mental Health Forum - Ask Our Doctors
Ask Our Doctors exists to open up the conversation around addiction and mental health. After all, the knowledge our doctors have accumulated through their decades of research and experience doesn't do any good locked in their heads. Everyone deserves accurate health information and addiction help.

Nebraska Department of Health & Human Services
Nebraska Department of Health and Human Services

The Department of Health and Human Services team contributes to the lives and health of Nebraskans every day. Our mission, "Helping people live better lives," provides the motivation to make a difference.

Some DHHS programs impact all Nebraskans; for example, we educate and protect people through public health activities like ensuring clean and safe drinking water and we license and certify all health care professionals. We also touch our state's most vulnerable citizens. Our services assist the elderly, low income and those with disabilities; we provide safety to abused and/or neglected children and vulnerable adults; and thousands of Nebraskans rely on the services of our seven 24-hour facilities.
Drug Rehab Centers in Nebraska