Incoming Transfer Students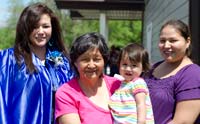 Students who have earned college credits at another accredited institution may transfer their credits to NICC. Official transcripts from each previously attended institution are required for an accurate evaluation of transfer credit. Transcripts presented directly by the student are not official and will not be used for the evaluation of transfer credit. Courses transferred into the Nebraska Indian Community College must be at the "C" level or above to be considered for credit. The Registrar will evaluate all official college transcripts for incoming students. Acceptable transfer credits will be within 10 years, applied to a degree, in compliancewith NICC's programs of study. Students will be notified of their academic status after the evaluation is complete.
---
The Course Equivalency Transfer Guide (TES through CollegeSource)
Find the institution where you took courses.

Select the Search link next to the institution to view all equivalencies for that institution.

The Guides link will only show you the list of transfer courses with equivalencies that fulfill General Education requirements (not available for all schools).

View all equivalencies OR enter the Course/Subject Code for the transfer institution (select Transfer Course button) or the Course/Subject Code for the course at the other institution (select Home Course button) and click Search.

Find your transfer course in the left-hand column. The right-hand column will tell you the equivalent at the other institution.

Select the "View" button next to the course for additional notes about the transfer course. Any course with a checkmark icon contains additional notes.

Courses can be added to a list by checking the box to the right of the transfer course and clicking the Add to My List icon located in the top right corner.

You can email your list of courses for transfer by clicking the envelope icon located in the top right corner.
---
NICC Participates in the Nebraska Transfer Initiative!
On November 2, 1995, 25 Nebraska post-secondary institutions signed the Nebraska Transfer Initiative. The signing of this document has led to increased cooperation in the transfer of courses between Nebraska's Community colleges and its four-year institutions.
Today, six community colleges and two tribal colleges across the state of Nebraska come together to standardize syllabi in an effort to increase transferability across institutions and into other higher ed institutions across the state. While the Nebraska Transfer Initiative focuses on general education courses, this group of Nebraska tribal and community colleges is also committed to developing statewide course syllabi in core professional areas as well. Click here for a complete list of Nebraska Transfer Initiative and Statewide Course Syllabi. Syllabi are on rotation to be reviewed every three years by faculty in the discipline to remain relevant and up-to-date.
Since joining this initiative, NICC has seen a huge increase in the transferability of our courses to other institutions of higher education across the state.
---
Transfer for your Bachelor's Degree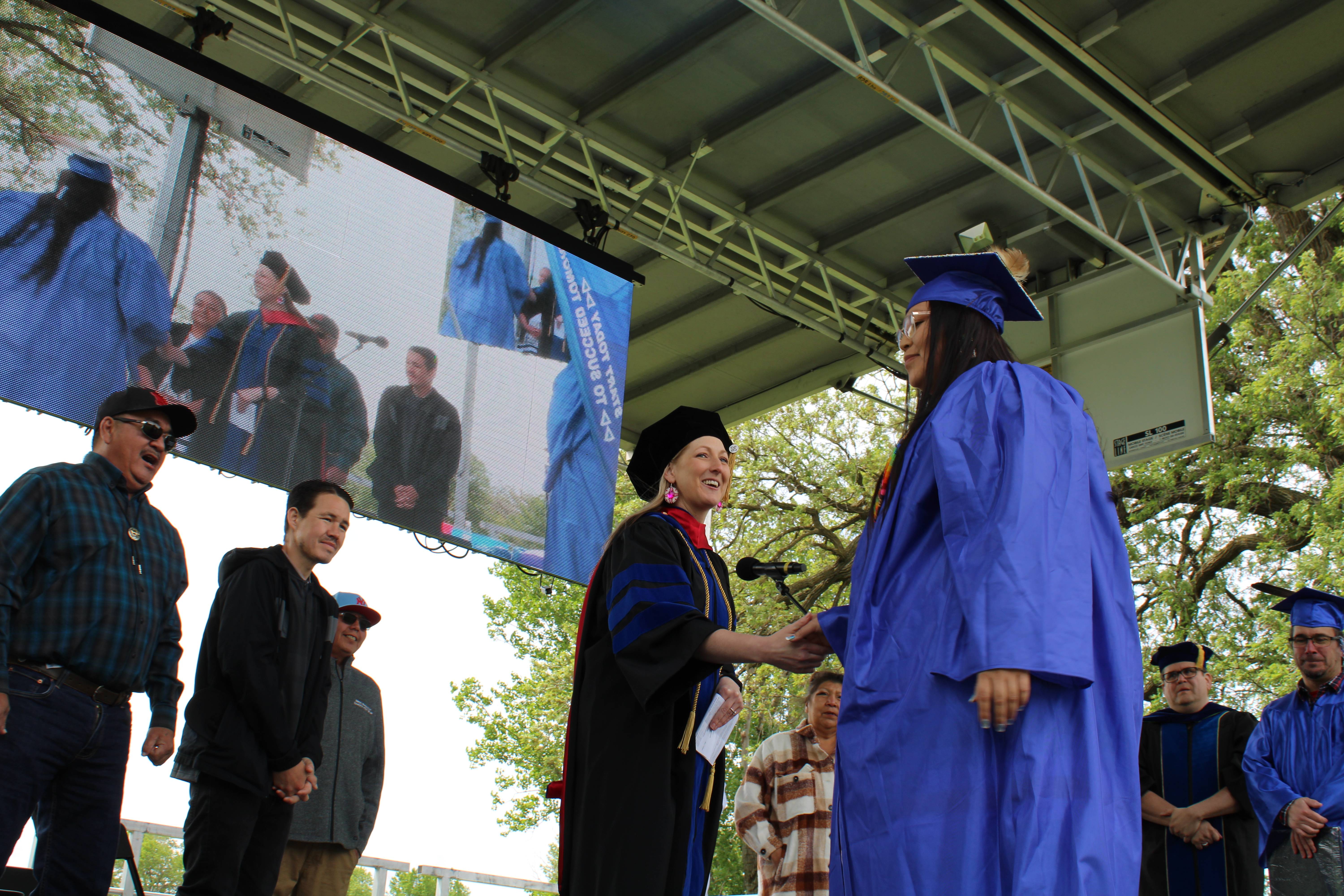 Students planning to transfer to a higher education institution offering Bachelor's Degrees should plan their program of study utilizing the following procedure:
Obtain a current catalog from the institution to which they plan to transfer, and study the transfer admission requirements, general education requirements, and degree program requirements. Take special notice of the freshman and sophomore requirements in the major field of interest.
Consult with a Faculty Advisor about potentially fulfilling most of the freshman and sophomore requirements at NICC.
Consult, either by letter, phone, or personal interview, with the Transfer Admissions Officer of the four-year institution about any questions they may have about transfer information or course transferability.
Immediately after beginning the last semester of work at NICC, contact an advisor for information regarding the transfer process.
Once you have graduated from NICC, request your NICC transcript to be sent to the other institution of higher ed.
NOTE: It is common that not all previous credits will transfer and that the student will be required to enroll in some additional courses to meet the transferring institution's requirements. Each academic department of the transfer institutions sets their own requirements for acceptance of transferred credits. NICC has articulation agreements with several regional and national colleges and universities. Interested students should request information regarding these college articulations. Additionally, the curricula at NICC are based upon the student's full-time enrollment each semester in order to complete all the requirements within two years of study.
Reverse Transfer
We acknowledge that NICC may not be your final destination. However, if you have earned at least 15 credits with us and transfer to another institution, you may be eligible to still earn your Associate's Degree with us!
Reverse Transfer is a unique process for awarding associate degrees to students who have transferred in pursuit of a bachelor's degree before completing the requirements for an associate degree at NICC. Through our reverse transfer program, students can combine credits they earned at two and four-year institutions to be awarded an associate degree at NICC while also working toward a bachelor's degree.
Transfer Pathways
Scholarships and Other Transfer Resources