Student Resources
Accommodations For Students With Special Needs
Nebraska Indian Community College's Accommodations for Students with Special Needs Policy and forms.
Student Wellness
Local health and wellness providers. (Substance Abuse, Mental Health, Behavioral Health)
Military Resources

The Veterans Guide for Academic Aid and Programs -

If you or someone you know has served in the military and want to go back to school, there are probably a good number of awards you qualify for on a governmental or institutional level. This guide is designed to outline the different awards and programs that provide educational assistance to veterans and their dependents.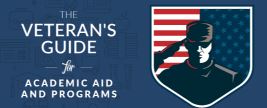 Nebraska Department of Health & Human Services
License Information System - Licensure Unit provides Web site access to licensure information for credentialed persons, health care facilities and services and child care programs. The information on the Web site allows for verification of the status of a Nebraska issued credential (license, certification, or registration)