---
Student Services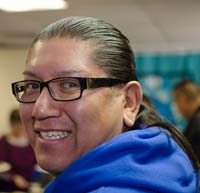 Nebraska Indian Community College provides services for meeting the various academic and non- academic needs of its diverse student body. NICC coordinates services for all enrolled students at no additional cost to the student. For additional information, please contact your assigned advisor.
---
STUDENT WELCOME AND ORIENTATION TO CAMPUS LIFE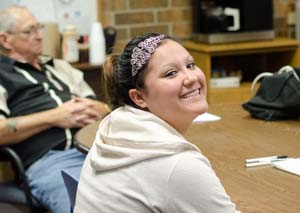 Prior to the fall and spring semesters, NICC staff conducts new student orientation programs at each campus. These programs are designed to ease the transition into the new experience of higher education. Student orientation provides the opportunity for students to interact with other students, as well as to become familiar with NICC programs, services, and staff.
BUSINESS OFFICE
The Business office is the official institutional depository for student bills and payment plans. The Business Office is responsible for student's bills. More information on the Business Office's policies and procedures can be read in the Business Office Policies and Procedures Schedule.
OFFICE OF THE ACADEMIC DEAN
The Office of the Academic Dean serves many purposes. The Academic Dean is responsible for providing academically sound degree programs and honoring students with degrees, honors, and Dean's List recognition. Other responsibilities of the Academic Dean are ensuring the academic policies and student rights policies are followed.
SERVICES FOR STUDENTS WITH SPECIAL NEEDS
Meet the Educational Access Team
| | |
| --- | --- |
| | Educational Access Team Coordinator |
| | Santee Campus- Educational Access Team Member |
| | Santee Campus- Educational Access Team Member |
| | SSC Campus- Educational Access Team Member |
| | SSC Campus- Educational Access Team Member |
| | Macy Campus- Educational Access Team Member |
Student Information
quick links for students
Quote of the Day
…everything on the earth has a purpose, every disease an herb to cure it, and every person a mission. This is the Indian theory of existence. – Mourning Dove Salish