Details

Created on Thursday, 23 April 2015 00:00
Written by NICC
On Friday April, 17 some NICC members of this year's NASA Fellowship Program traveled to Nebraska Wesleyan University in Lincoln to present their research project on Climate Change and Historical Weather Data Comparisons to the Nebraska Academy of Science. Though not all of the members could make it Rose Buffalo Chief, Sarah Zavala from our South Sioux campus, and Christina Coffman from our Santee campus represented not only the fellowship members well, but also all of NICC!  The students presented at 9:00 am in the morning and sat in on several other science presentations. The participants then had dinner with the other colleges that are involved with the NASA, Nebraska Space Grant consortium.
In the afternoon, after a long day, the group went to Morrill Hall where they saw several amazing exhibits ranging from anthropology to zoology. There was even a First Peoples of the Plains exhibit with both Santee and Omaha tribal flags on display. All members of this year's NASA Fellowship would like to thank everyone who helped make this year's program and research a success!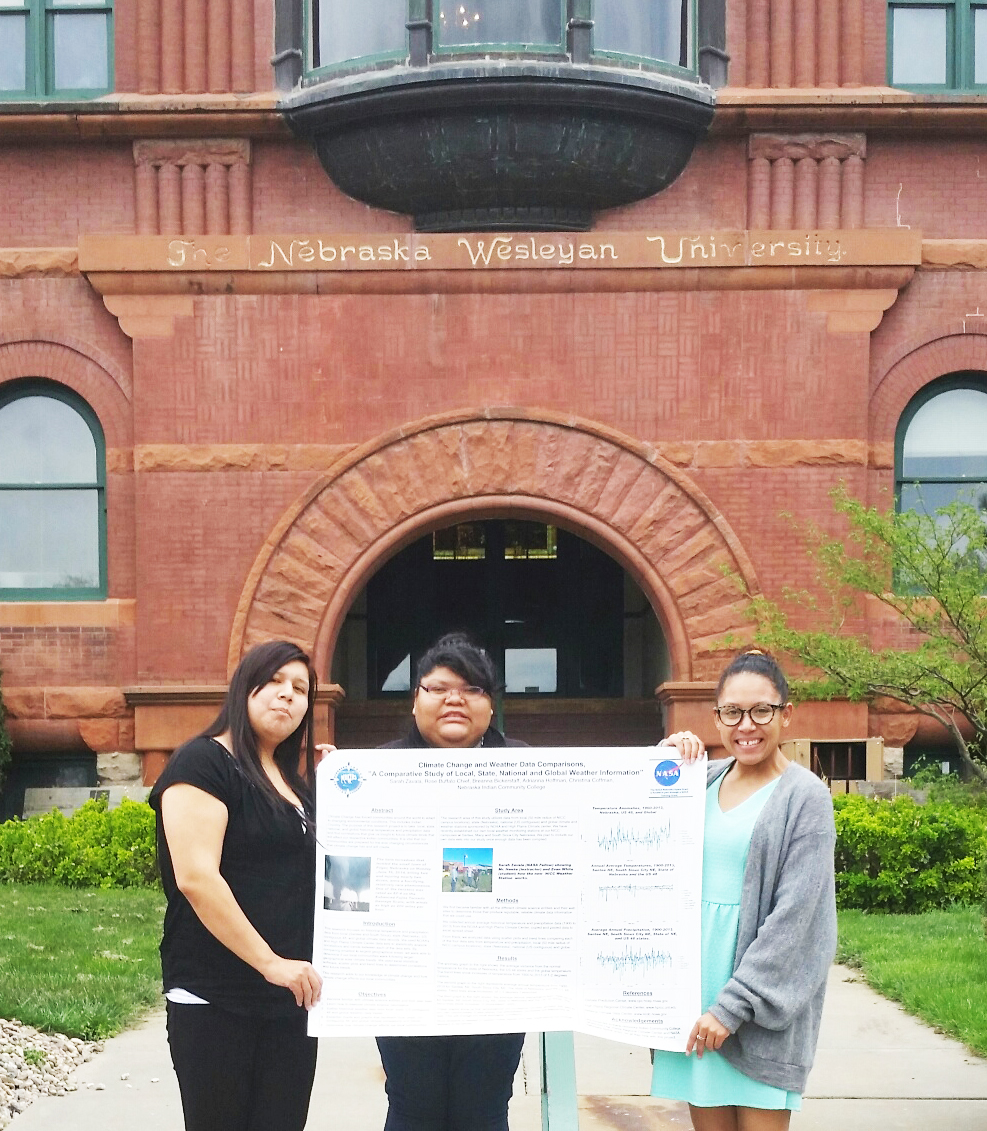 NICC Information
learn more about our college