Student Resources
Career Services

Military Resources

The Veterans Guide for Academic Aid and Programs - 

If you or someone you know has served in the military and want to go back to school, there are probably a good number of awards you qualify for on a governmental or institutional level. This guide is designed to outline the different awards and programs that provide educational assistance to veterans and their dependents.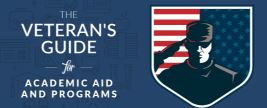 Nebraska Department of Health & Human Services
License Information System - 

Licensure Unit provides Web site access to licensure information for credentialed persons, health care facilities and services and child care programs. The information on the Web site allows for verification of the status of a Nebraska issued credential (license, certification, or registration)

Financial Planning Resources
Salt 

powered by the nonprofit American Student Assistance

®

 (ASA), is an education finance support program that helps remove the financial barriers to higher education so students and alumni can freely and confidently pursue their dreams. Salt leverages ASA's 60 years of experience managing student debt to empower students to successfully plan for, pay for, and repay their higher education.